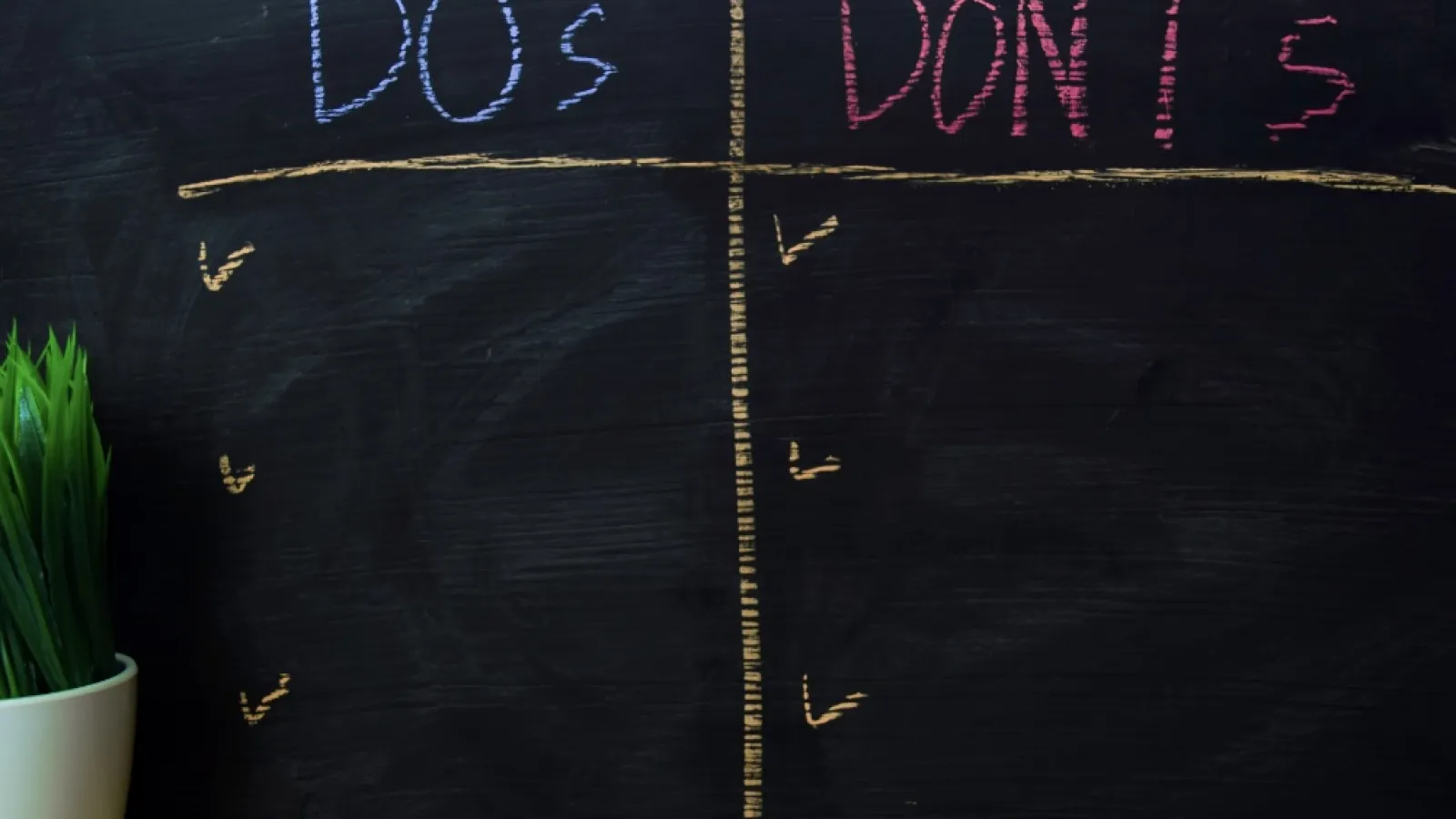 Your 2023 Advertising Do's and Dont's!
2023 arrives soon with uncertainty in the economy, a rapidly changing media landscape, and tectonic shifts in how data is collected. So how should your business navigate the new year to stay ahead of the competition? Here's some Do's and Don'ts to look ahead to.
Do: Update Your Display Creative
Display advertising will continue to function as a large player in an aggressive marketing strategy, but make sure this is the year that your display creative looks ready for 2023. Static banners can work fine with the right messaging, but Gif and HTML5 animation can give a more engaging experience and draw more clicks. Make every impression count that much more.
Don't: Depend on Google 3rd Party Cookies
Google announced that 3rd Party Cookies will officially become a thing of the past in 2024, so the time to get your new strategy in place in 2023. The end of 3rd Party Cookies in Chrome is not the end of tracking, and other options are available. Predictive audiences built from 1st party data are posed to make a big jump in use, and retargeting will becoming even more important.
Do: Take Full Advantage of Dynamic and Personalized Tactics in Digital Marketing
Traditional advertising continues to slowly lose market share year-over-year, in no small part due to the broad messaging tactics that must be used to reach a broader audience. Meanwhile, personalized and dynamic options in digital marketing continue to separate the field from its competitor. Dynamic advertising is no longer restricted to paid search and display, either. Dynamic video with personalized offers aimed directly at the viewer is here, and it will be a trend that grows quickly in the new year.
Don't: Ignore the Power of Audio
While traditional radio has faded, the rise of podcast listeners has continued to grow exponentially over the last five years and is posed to jump again in 2023. Not only are podcasts gaining listeners, but these are niche and highly-engaged audiences with specific interests. This presents opportunity for targeting your message to a specific type of listener and build your brand as tied to something they're engaged in. Audio advertising continues to grow on mobile gaming platforms as well, where audio alone can feel less intrusive to the player and is more likely to gain clicks and conversions than video ads.
Do: Prepare to Navigate Choppy Waters in Social Media
New privacy and targeting restrictions on Facebook/Meta added a new dimension to how businesses approach the platform in 2022. Things will continue to shift in 2023 as the Metaverse rolls out more gaming options, along with uncertain futures for platforms like Twitter. The average social media user still spends 2.5 hours daily on platforms total, but targeting will take on new shapes throughout the year. Make sure your business has a solid plan in place before throwing money at any platform looking for instant results.
Don't: Wait to Call a Marketing Agency for Help
With questions plentiful across a constantly-changing media landscape, don't wait to reach out to get advice from experts until after your business has lost a month or more in wasted ad spend. The team at SilverBack Advertising offers free advertising audits and can be reached with a simple phone call or email. Make the most of 2023 with updated tactics and engaging creative that brings your business to the front of the line with help from the 800 lb gorilla in the room.