Search Engine Optimization
Stay Competitive In a Mobile-First World

20%
Increase Calls and Form Leads for Dealerships
Leveraging Data For the Best Rankings
SEO has become the most critical and cost-effective strategy in the digital marketing landscape. Top organic search results outperform top-placed search ads by more than a 9-1 ratio. SilverBack's SEO architects use advanced algorithms that combine local search with your content strategy to ensure you the best conversion opportunities.

Partner with Silverback
See how SilverBack Advertising can help your company thrive

Local Reach
More Visibility,
More Traffic
Google is regularly evolving how businesses do business online. Your Google Business Profile (GBP) is now one of the key tools at your business' disposal. No longer a simple locator and information tag, Google's profile on your business can now show inventory and prices, help track calls and texts, making the path to conversion shorter every step.
SilverBack's digital specialists can make sure you're getting the most out of your presence on Google to maximize your SEO dollars.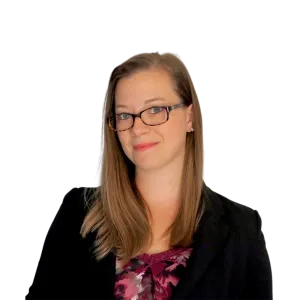 Employee Quick Tip
"Whether you are just starting out with a small business, or your business is well established, SEO is crucial."
Melissa Hubbard
Digital Marketing Specialist
Search Engine Optimization
Frequently Asked Questions
What is SEO?

Search Engine Optimization is a process used for improving your website to increase visibility and positioning of web pages in organic search results. SEO is essential for improving the quality and quantity of traffic to your website.

Does my business need SEO?

Yes, search engine optimization offers a way to increase website traffic without paying for every click. When you run PPC ads, you are charged for every single click that comes to your website through that channel. Organic search is responsible for 53% of total site traffic.

What is the difference between SEO and SEM?

Both SEO and SEM (Search Engine Marketing) involve increasing a website's visibility on search engine results pages (SERPS). SEM includes paid search (PPC) tactics, you pay every time a user clicks on an SEM result whereas you pay nothing when a user clicks an SEO result.

How important is Google Business Profile (formerly Google My Business) for SEO?

Your Google Business Profile is one of the first things your customers notice when they search for your business. With the growth of mobile traffic, local search is a fundamental part of small to medium sized businesses' success. A completed and optimized Google Business Profile can improve local SEO ranking.