First Class Reporting
Real Time Data Made Simple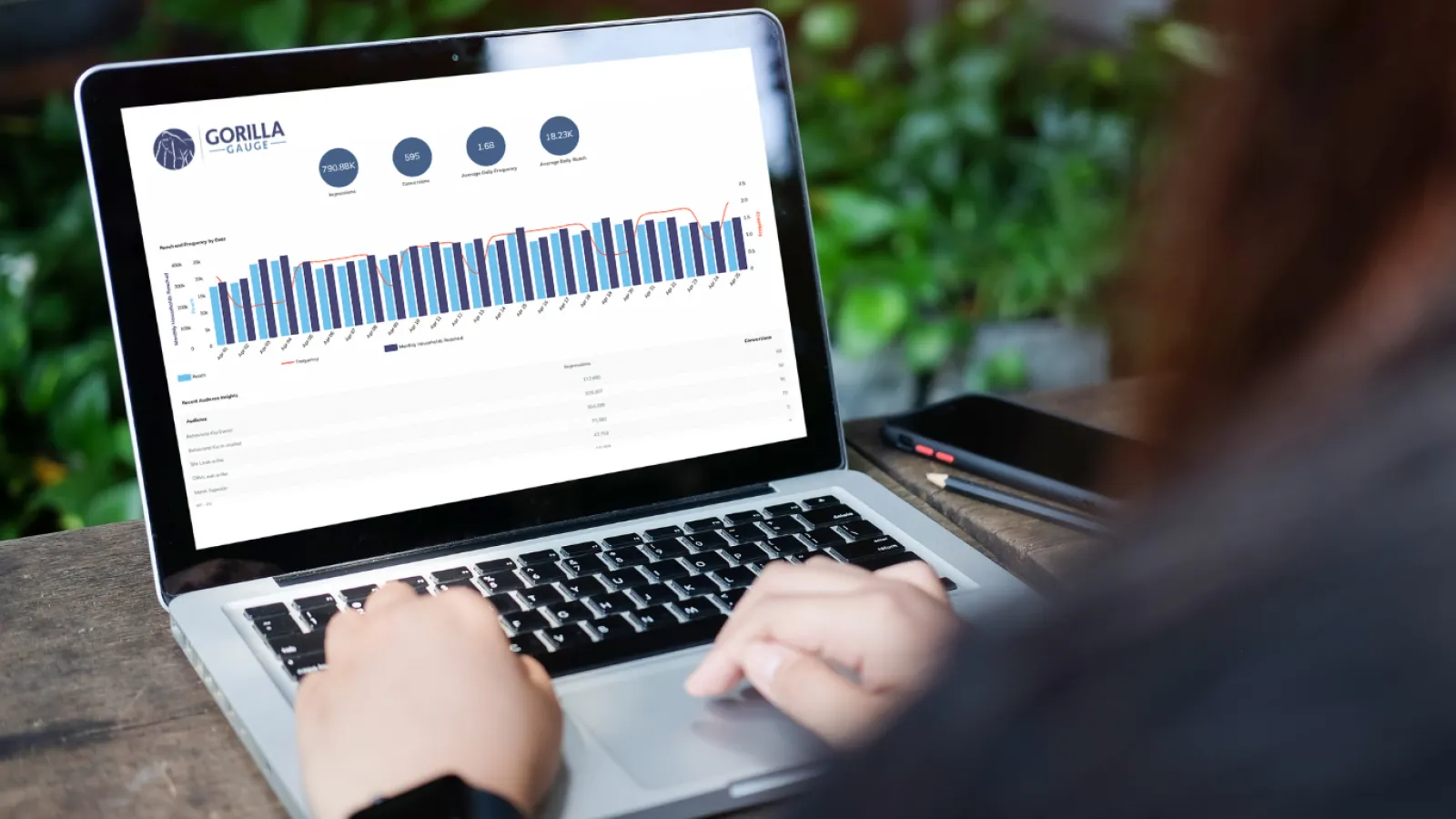 Personalized Dashboards For The Metrics That Matter To You
No two clients are alike. Your unique business needs a matching unique data set that tells the full story. SilverBack's personalized real-time dashboard lets you see the data that's important to you. No wait. No monthly report. Just real-time results waiting at your fingertips, 24/7.

Our Services:
We're Experts In
OUR PROCESS
SIX SIMPLE STEPS
Partner with Silverback
See how SilverBack Advertising can help your company thrive

Reporting
Frequently Asked Questions
What is the Gorilla Gauge?

Gorilla Gauge is our data visualization performance hub. See your advertising campaigns from an executive high-level down to the granular details. For full transparency, clients are granted access to the platform. See your marketing dollars at work.

What information does my Gorilla Gauge dashboard display?

The dashboard starts with a high level executive summary encompassing key performance metrics. Each advertising tactic that is currently running broken down in detail. You can isolate by product (OTT, Facebook, SEO) and drill in further to campaign and grouping levels.

Is the data in my dashboard real-time data?

Different data is fetched at different time intervals. 90% of the information in the Gorilla Gauge is real-time. Gorilla Gauge is on a 24 hour time frame—so you'll see previous days data. A few metrics are on a 2 to 4 week time delay. This is because some of the data pulled must be stripped of PII (personal identification information) and then matched in our ad buy platforms. This is to adhere strictly to all user privacy data topics and recommendations.

How do I access the Gorilla Gauge dashboard?
What kind of reports will I receive?

You'll have on demand access to reports for each channel. Each month you will have calls with one of our team members who provide the story behind the data, get your feedback, answer your questions, and recommend changes.