Connected TV
Connect With Your Audience Anywhere, Anytime.

5¢
Average Cost Per Completed View
Cross-Device Performance
Go Where Your Audience Goes
Embrace the new age of television advertising with SilverBack's Connected TV service. Fully optimized for your business and easily trackable with the Gorilla Gauge dashboard, SilverBack's CTV strategy offers measurable results giving you a full picture of your return on investment. Our custom audience targeting combined with distinct and powerful creative deliver more results with less wasted ad spend.

OUR PROCESS
SIX SIMPLE STEPS
Partner with Silverback
See how SilverBack Advertising can help your company thrive

Connected TV
Frequently Asked Questions
What is Connected TV advertising?

Connected TV refers to the digital content streaming through apps, either on a smart TV or through OTT devices. Ads can be served before content or during commercial breaks.

Why should Connected TV be part of my media strategy?

Connected TV ads are one of the most effective ways to reach your target audience and vast audiences of cord-cutters or cord-nevers. You can unify your ad buys across linear streaming with more precision on who sees your ads and how often.

Is CTV content consumed only on television?

CTV content is consumed using either a device connected to the internet and plugged into a television, popular examples are Roku, Amazon Fire Stick, and Apple TV, or a smart TV connected to the internet. In both cases, content is consumed on "TV glass." Connected TV apps like Hulu and transformed tablets, phones, and desktops into mini-television sets. You don't need a TV set to watch TV anymore.

How popular is Connected TV?

CTV advertising is among the fastest growing channels in the US digital ad spending market. Pandemic trends accelerated cord-cutting and more programmatic CTV inventory became available than ever before. According to emarketer, about two-thirds of the US population are monthly connected TV (CTV) users. CTV attracts viewers across generations, four in 10 US senior citizens are CTV users and more than 80%, among those ages 25-54.

What is AVOD?

Ad-Based Video on Demand (AVOD, is an ad-based platform that allows consumers to access free content in exchange for watching targeted advertisements. AVOD viewership is expanding as more traditional TV networks invest in streaming services: NBCUniversal Peacock, Fox Tubi, Viacom CBS Pluto TV and Paramount+, and Warner Media HBO Max.

How is my Connected TV plan targeted to my audience?

Your Connected TV plan is customized using Data Fusion Marketing's advanced audience targeting and measurement capabilities. Data Fusion Marketing's precision cross-device targeting and responsiveness to real-time marketing conditions provides household addressability and valuable attribution to your CTV video marketing like clicks, calls, form fills, and store visits.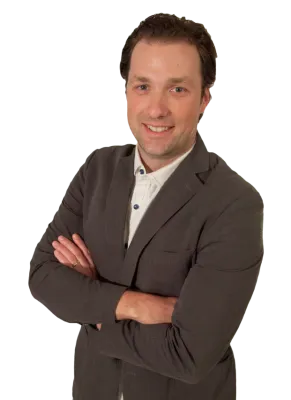 Employee Quick Tip
"Between 2019 and 2020, ad-supported, compared to non-ad supported, app viewership became more popular (64% vs 54%) among households without traditional pay TV subscription."
Shane Stender, Managing Partner