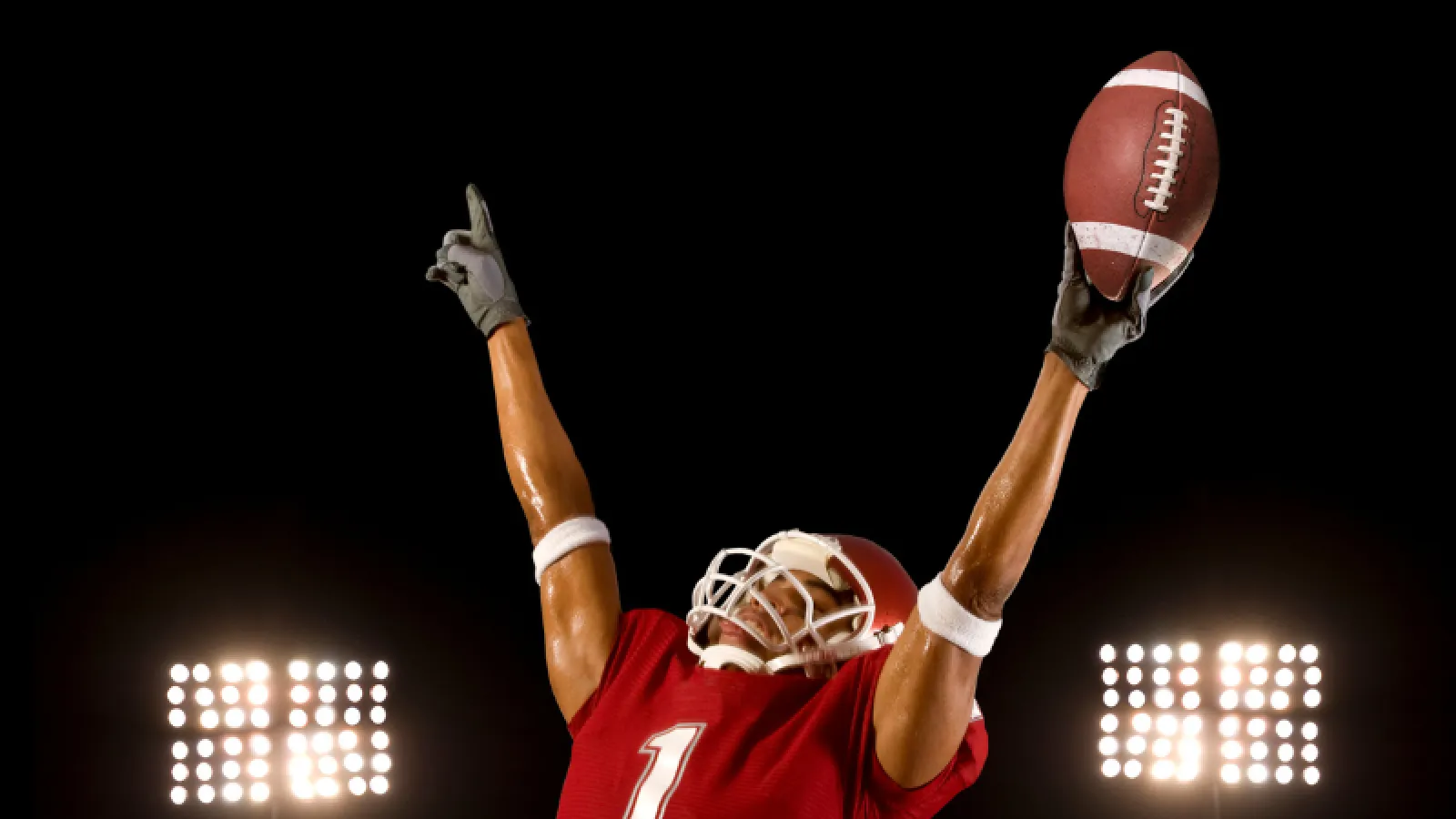 Game Changer - 5 Ways To Change Your Personal Brand
Collegiate sports handed down one of the most unprecedented changes in the last year - arguably one of the biggest of this century. What was that change? Name, image and likeness, or NIL. Previous NCAA rules and state laws prevented athletes from earning income in college on their NIL. NCAA athletes can sell the rights to their name, image and likeness, enabling them to make money on business ventures without losing their eligibility. How do you sell your brand?
When I was 19 years old, I remember sitting in professor Tommy Karam's class at Louisiana State University. Dr. Karam teaches sports marketing and oversaw training for all LSU athletes on their personal brand and how to properly manage it. Dr. Karam teaches athletes how to speak to the media and more importantly, how your NIL comes after your personal brand.
You have more influence and more respect as a leader if your personal brand is where it should be. If all those elements line up, reporters, bloggers and reviewers are more likely to write something that is favorable to you.
What is your personal brand? It's simple. What do people think of when they think about you?
To understand personal brand, you need to understand certain concepts:
LIKEABLILITY
Likeability is the emotional impact you have on someone. In the workplace, it's usually an employee or customer, but likeability is the ability to look someone in the eye, ask them to do something and have them want to do it based on how much they like you. Knowing your personal brand is important because it's an extension of you and your company.
The Two Concepts of Likeability
1.VOCAL DELIVERY
Most people rarely pay attention to but is vocal delivery, but it's powerful. It's what makes someone likeable - 38% of the emotional impact you have on someone is judged on vocal delivery. Great doctors are known for their bedside manner. Compassionate vocal delivery makes the person sitting across from you feel how much you care.
Vocal delivery is the part of your personal brand that makes you personable and believable. Have you ever had to deliver bad news to a customer or received bad news? Think about how it felt when someone told you bad news in the wrong tone of voice. It's much easier to receive bad news when someone delivers it in the right tone of voice.
2. VISUAL DELIVERY
No, it's not the clothes you wear. The most critical element of visual delivery is your facial expression or what Dr. Karam refers to as your default look. Visual delivery makes up 55% of the emotional impact you have on someone. Your default look is what you are doing right now. It's what you do more during the day than speaking. Images are created in 1/24 of a second; as quick as a blink.
In 2014, LSU landed a top-tier running back from New Orleans. You might remember Leonard Fournette, one of the top running backs in LSU history, despite having his final season cut short from an ankle injury. Ahead of landing a job with the Tampa Bay Buccaneers, Fournette held the No. 4 spot in LSU history in rushing yards with 3,830. He finished No. 2 in school history in all-purpose yards per game (155.7), No. 3 in overall touchdowns (42), No. 4 in rushing touchdowns (40), No. 5 in all-purpose yards (4,981), and No. 7 in scoring (252 points).
In fact, Sports Illustrated magazine dubbed him the next Herschel Walker in their October 2015 cover story. Despite his almost flawless record, people mostly remember him by a simple visual from the 2014 LSU vs. Sam Houston State game. Fournette scored a 4-yard touchdown and as he turned around in the endzone, he struck the Heisman pose.
One image, 1/24 of a second. Everyone called him arrogant, but he wasn't. He was a wonderful athlete, student and an even better father off the field. That's how quickly brands can be created.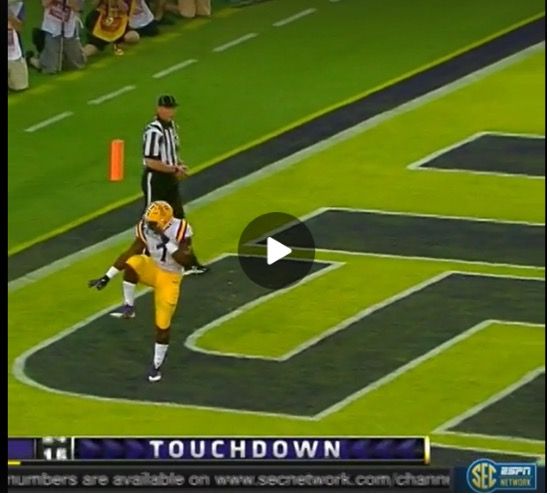 In 2007, LSU won the National Championship and defensive back Ricky Jean Francois was selected as the MVP, which left a lot of people scratching their heads, considering LSU had two other first round picks on the team. No one paid attention to Francois, until he was selected for this award. Shortly after the announcement, ESPN and Sports Illustrated publicized that they were coming to Baton Rouge to interview Francois.
In turn, LSU sent Francois to media training because he was an extension of the university and their brand. Francois skipped the first three days of his media training. By day four, his coaches reached out wanting to know why he never showed up. His response, "I didn't wanna go because the guy who is supposed to train me always looks mad." 1/24 of a second. That was all it took for Francois to decide about his trainer. It wasn't Francois fault for not wanting to be there. His media trainer didn't have the right default look. The camera never blinks and someone is always watching you.
Take quarterback Drew Brews, for example. Before Brees retired, did you ever notice that he was always smiling? He always had a big smile, when running out of the tunnel onto the field. Even on the sidelines speaking to teammates or licking his dirty fingers, he always had a goofy grin. Brees mentioned early on in his career that he was a big fan of basketball player Aaron Brooks. Aaron Brooks, who always had a smile on his face. Brees took a page right out of his book. Brooks knew the minute he walked out of the locker room the cameras were on. What does Saints owner Tom Benson do? He signed Brees to a $100 million contract, making Brees the face of his company. Benson knew that Brees was likeable and would sell tickets, in turn making his brand likeable.
Game Changer - 5 Things You Can Do to Improve Your Personal Brand
1. Define your Personal Brand - What do customers think of when they think of you?
2. Determine your Likeability - Are customers more inclined to do what you ask them because they like you?
3. Determine your Default Look - Remember, it only takes 1/24 of a second (a blink) for someone to make a judgment about you. That's how quickly brands can be created!
4. Practice your Vocal Delivery - What is your tone of voice when you speak to customers and potential customers? Do you have good bedside manner?
5. Do your Homework - Go home tonight and find a mirror. Before you look in the mirror, strike your default look, then turn around and look at your reflection. If your default look makes you flinch, it's time to tweak it!
Learn to manage your default look. The next time you are sitting in front of a customer, your default look will make you look like you care, and your tone of voice will help your brand make an impact for you and your company.