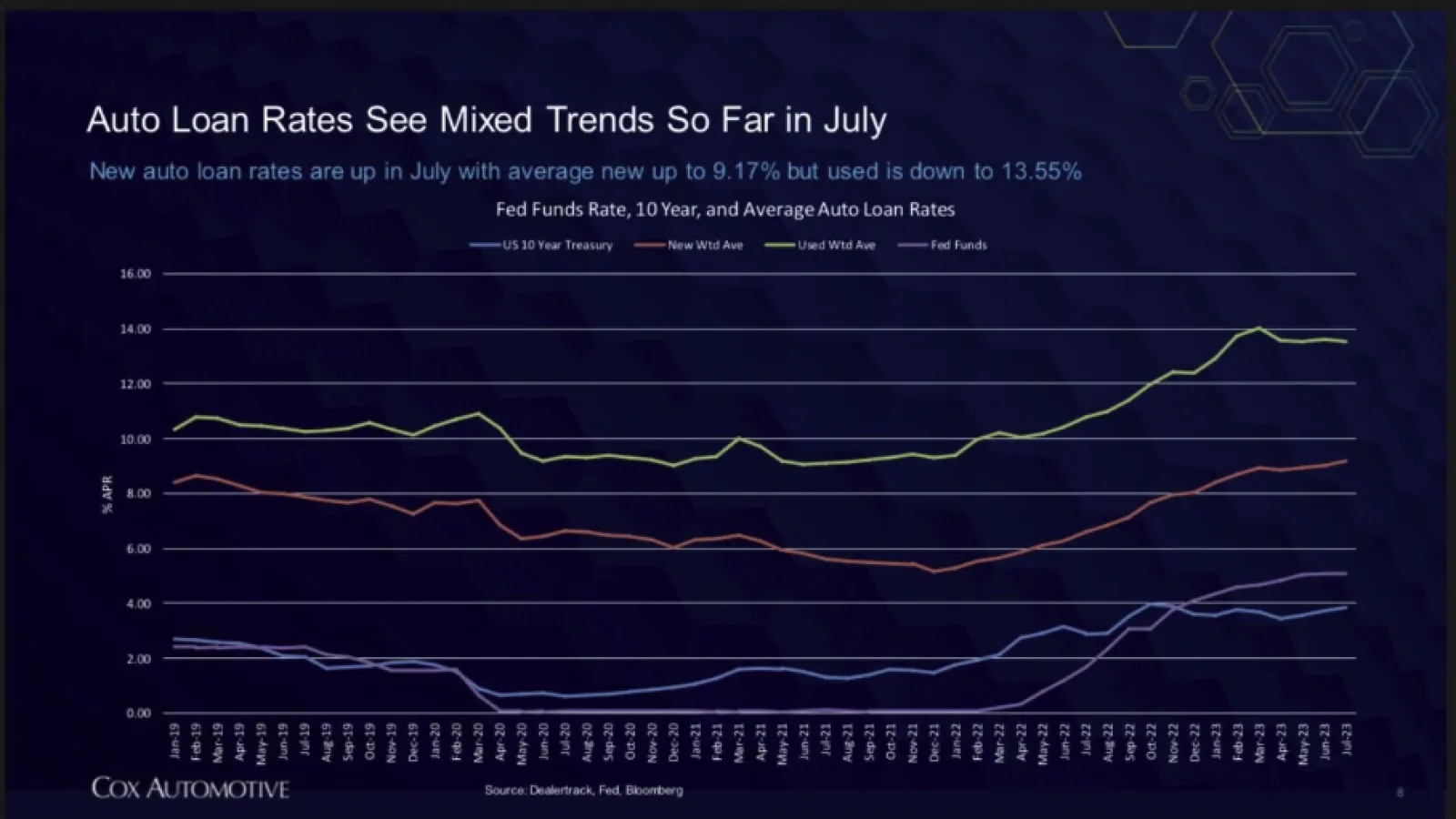 Has Car-Buying Peaked?
Earlier in July a big story came out - Carmax insiders sold 40%, 75% and 90% of their respective holdings. Their stock has performed well this year, so selling off some stock would definitely make sense, but those amounts seem excessive.
What is the cause? Loss of leadership? A signal of what's to come? Something else? Let's examine.
Carvana stock is up over 1600% in the past 16 months. The company actually pulled off the unthinkable:
They reached a deal with noteholders to reduce its total debt by $1.2 billion

They raised $1 billion in capital by selling new shares

They reduced annual interest by $430 million over the next two years
It's been a rollercoaster of a year for them! In March, Carvana stock was selling for under $10 a share, today it's $50. So, what is the cause? Loss of leadership? A signal of what is to come? Something else? I suppose that is dealers' choice (no pun intended).
One thing we don't discuss but should is the fact that auto loan rates on new cars are still on the rise. In fact, according to DealerTrack, we set a multi-decade record high in July - 9.17% APR. What does that mean? It means that if you take out an auto loan for $50k (versus 18 months ago), you'll be on the hook for $7k more in interest expense over the life of a 5-year loan.
So, what happens next? Well, Manufacturers have offered relief in subsidies. For example, check out these 0% APR deals: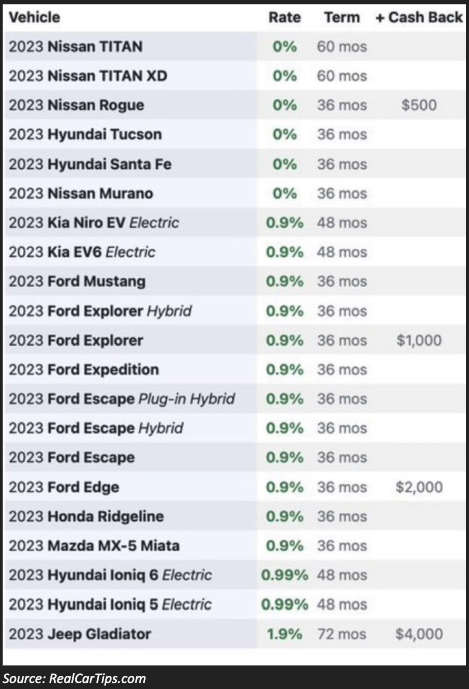 Some might say that this high interest rate environment in the auto sector must be completely upside down for OEM's to offer these rates. Maybe…but what this data really tells us? It's a great time to be competitive as an auto-dealer!
Check out what Tesla just launched (in a timely manner I might add!) - 84 month financing!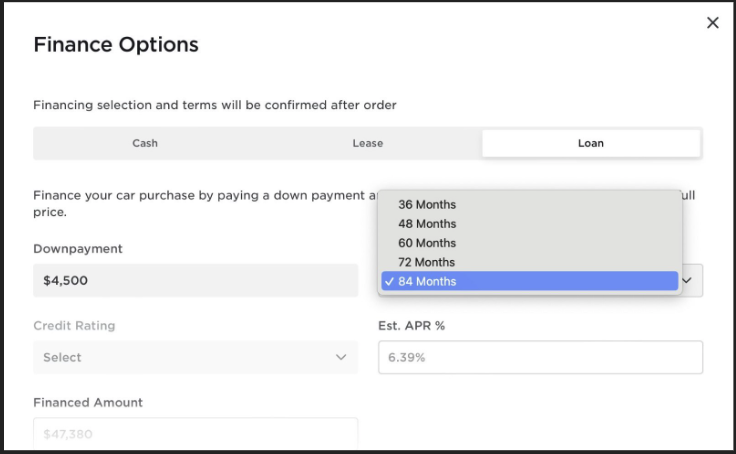 This could be super helpful in reducing monthly payments for many. Tesla is just one of the many brands that are making moves to quickly help customers with more options.
One might argue that this is an overpriced fancy car. However, let's examine another case.
Fiat only sold 144 vehicles in Q2 (per Cox Automotive). Less than two vehicles per day throughout the entire United States. Fiat vehicles typically sell for under $30k. So, what is Fiat offering to entice buyers? Up to $4k in incentives, plus some!
Don't believe me? Check out the biggest discounts on new vehicles right now: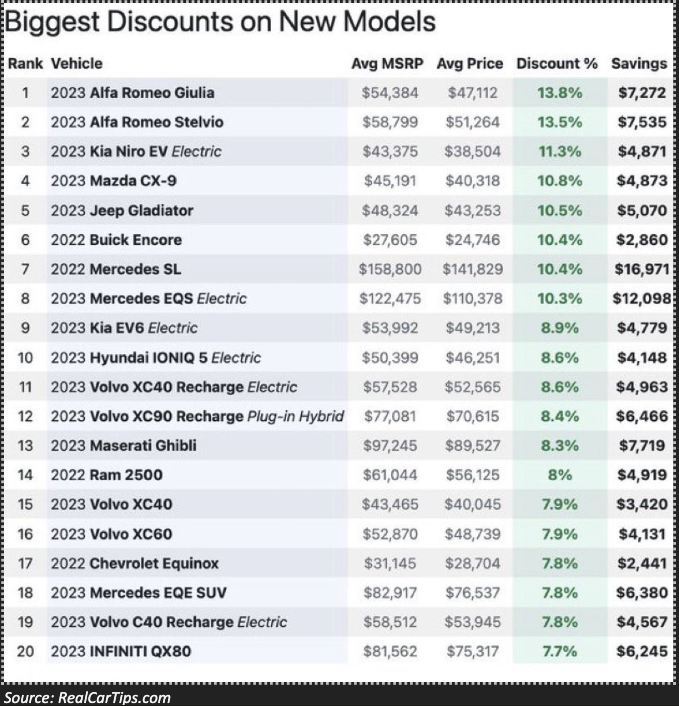 You might be thinking that it seems like a bunch of cars are missing - but remember a reduction on MSRP is not technically a discount.
So, Has Car Buying Peaked?
The short answer is no - dealerships are finding creative ways every day to stay on top of their competitors. A lot of dealers are playing more in the Used Car space now because:
They can facilitate financing

They allow for trade-ins

They allow for tax breaks

They offer warranties and service
The bottom line is this - consumer demand is still there, and probably always will be, but the lending supply has declined. Between the lack of financing available for consumers and rapidly increasing new car incentives, we are starting to experience accelerated deflation!